01.02.13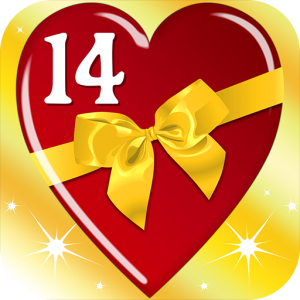 Valentine's Day is just around the corner and we bet you've already started worrying about buying that special someone the perfect present. Maybe you should go for some lovely smelling flowers? How about a box of delicious chocolates? Or maybe go for a nice spa day out?
If you're fretting about what you're getting, then you need to sit down, grab a cup of coffee and get out your smartphone or tablet. Because our latest app, Valentine's Day 2013: 14 free apps for love, is loaded with perfect presents to turn this February 14th into the best ever.
Every day, you'll discover a brand new app to fall in love with. Our special survey that pops up when you first open the app tailors the rest of the selection to you. So whether you're a single guy hating the holidays and loving gaming or are deeply in love with your special someone, there is something in there that you are bound to enjoy.
And the fun doesn't stop there! We've packed in a couple of awesome little features round the side to make this a really great present. With free music tracks to listen to and professionally designed wallpapers to unlock, this app really is like a box of chocolates; you never know what cool thing you'll get next.
Available now on IOS and Android absolutely free, fall in with Valentine's Day 2013: 14 free apps for love. right now!
Tags: 14, 2013, Android, app, App Store, apps, best apps, chocolate, cupid, Flowers, free, FreeAppMagic, Google Play, Guardian, iOS, magicSolver, perfect present, present, technology, top apps, Valentine, Valentine's Day