14.06.13
Father's day is just around the corner so we've been looking at some useful apps that your Daddy will enjoy having on his device:
GrillTime – Grill Timer & BBQ Cooking Guide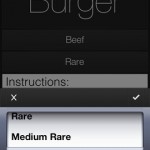 Spending quality time with the family is always important for a dad and it is even better for him if he can set fire to things. So if the weather is warm enough, get him to fire up the barbecue and help your dad out with GrillTime; the ultimate barbeque app. It allows him to set up custom cooking timers, burger flipping alarms and it even includes a grilling guide with the recommended cooking time for ninety five foods (including veggie options) to make sure he gets the steaks just right and doesn't serve the sausages raw.
8500+ Drink and Cocktail Recipes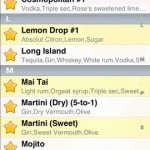 If you are having dinner with family and friends, show off some your bartender abilities and surprise your guests with amazing cocktails. This amazing app offers 8500 cocktail recipes which are perfect to please different tastes. Browse through the indexed list or look for a specific mix, choose your favourite and save the recipe or just shake the app for a random drink.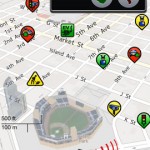 If your Dad acts young of heart at times and that means he ends up driving a bit too fast at time, then recommend him Trapster, an app that will alert him when approaching police speed traps and red light cameras. This application uses the phone's GPS system to track his route and alerts him to over 400,000 reported trap locations to make sure that he remembers to keep his speed down. And if he does misbehave, the new mytrips feature lets you record and share your trip, so friends and family can watch it back to make sure he isn't misbehaving. Boys will be boys, eh?…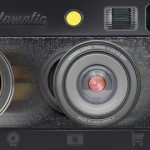 Memories are very important and capturing them on camera matters, even more so when all the family is together celebrating something special. So get Hipstamatic, one of our favourite camera apps, to make those important moments in life even more special. It offers a variety of lenses, flashes and filters to let your creativity run wild.  And to top it all off, it allows you to produce full resolution prints as well as allowing you to stream your music while you create. Incredible.
Fanfinder
If you're out and about at the weekend and the weather takes a turn for the worst, Fanfinder may be able to help you find a bar showing some sport for Dad to unwind in front of and you to take cover in. It helps you locate nearby bars showing live sport and, even more handily, it also allows you to select bars showing your favourite sport, team or where your fellow fans are. All you have to do to get started is tap the screen, get the bar location, phone number and follow the directions to get there. Easy!
Tags: app, apps, BBQ, cocktail recipes, cooking, Drinks, father's day, free, Free App Magic, grilltime, Hipstamatic, iPad apps, iPhone apps, Top 5 apps, Trapster