10.07.13
When two Cambridge University students created MagicSolver on the 9th of July 2009,  we never imagined we would last that or that we would get as much success and recognition from our fans across the world.
So we're proud to celebrate our 4th anniversary in charge of a company creating the best apps for iPhone, iPad and Android for our 30 million users in over 120 countries.
The tens of thousands of positive emails, reviews and feedback from our users has been our best reward, helping our team of 20 talented app Magicians feel proud to be selecting the best apps every day for you in both http://www.freeappmagic.com/ and for our renowned seasonal calendars.
We're also glad to have worked with a number of fantastic partners, from the best indie developers looking to get their apps discovered through to the top gaming companies and the best digital advertising agencies.
So thanks again to our 30 million users, the 600 talented apps developers we have selected apps from and all the Magicians on our team who have helped to make this all possible.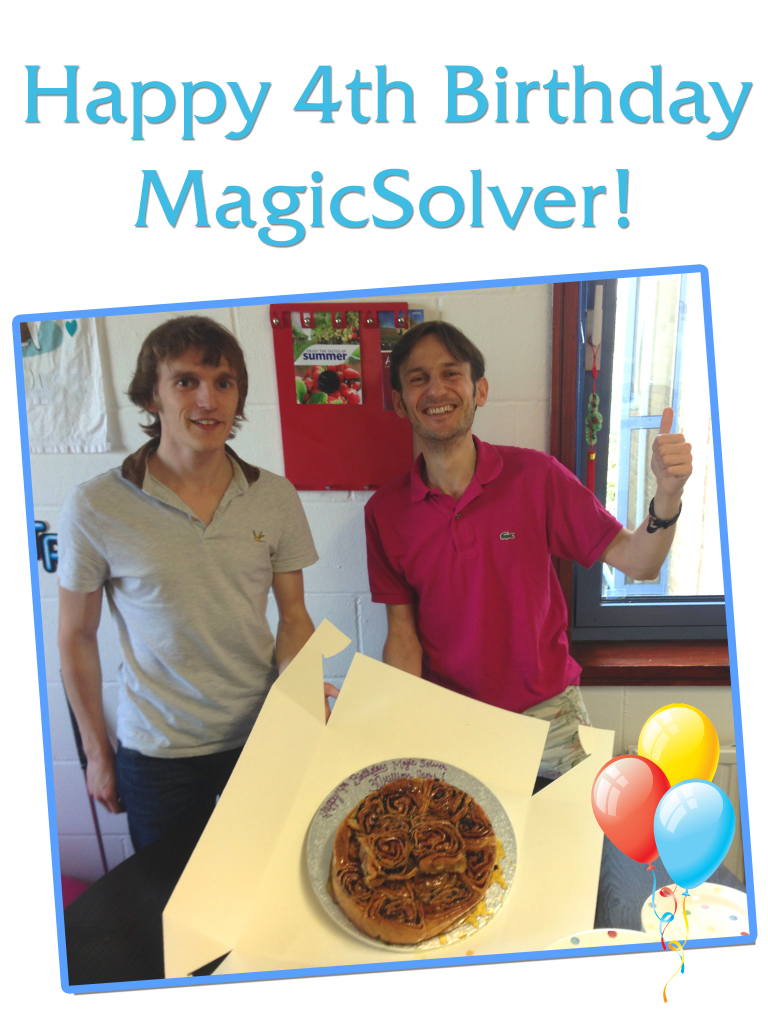 Emmanuel Carraud & Oliver Lamming
Tags: 4 years Birthday, App Store, apple, Applications, apps, Cambridge, Discovery, Free App Magic, FreeAppMagic, iOS, iphone, iPod, magicSolver, MagicSolver Anniversary, mobile apps, Mobile industry, news, technology, top apps, uk