20.12.13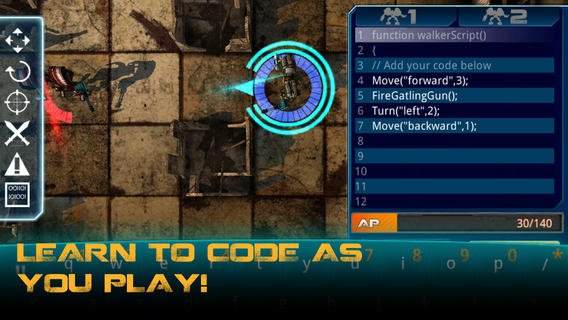 The question of where the next generation of app developers and computer programmers are coming from is one that has taken centre stage. With computer science considered a secondary discipline in schools and the decline in the number of students reading A-level Computer Science, the art of computer programming is fast losing its cachet.
The emergence of affordable computers like the Raspberry Pi have helped reignite interest in coding in young people and hopefully help to establish the next crop of future programmers. To celebrate the art of programming we have cherry-picked three apps that help young types learn about coding.
Hopscotch: Coding for kids, a visual programming language
iOS, Free
Designed for budding kid coders aged 9-11, this app provides the basic building blocks of coding so kids can easily create simple fun programs. Whether programming characters to move and collide or be controlled by shaking, tilting or, erm, shouting at your iPhone, Hopscotch provides an intuitive way to explain the fundamentals of computer programming and get the young'uns hooked early on.
iOS, £0.69p
This ingenious game allows you to learn about Javascript programming while you play. Designed around a multiplayer robot combat game, the idea is to become the ultimate code warrior while mastering the basics of coding along the way, picking up certificates of achievements – beginner, Junior Coder, Coder and Hacker – as you progress and hack your friends. Kuato Games has adeptly merged fun with education on this app.
iOS, Free
Starting out as an online resource to teach various strings of coding, Codeacademy has now created a free app to learn basic code programming skills in just an hour. Whether swotting in short bursts or in one sitting, this app uses easy to follow exercises training someone with zero programming knowledge to understand the foundations of coding that underpin apps, websites and gaming. Hopefully, this will give them a sound grounding should they catch the coding bug and want to explore more complicated elements of programming.