20.08.14
The 2014 FIFA (Fédération Internationale de Football Association) World Cup tournament was a huge success. In the end we saw Germany prevail and the host nation's demise coming in the most unexpected fashion possible. Brazil were beaten by Germany 7-1 in a night that the Brazilian fans will want to forget about – a result that was their worst in a competitive international.
For many, the World Cup was the perfect time for game developers to market their innovative apps and games, for the consumer to keep up with all the latest news and scores. Also, to immerse themselves in games centred around football just like many of the 0nline games at UFA888.
You only have to look at premium video game maker Electronic Arts who released a companion app for football fans called FIFA 14, where they received up-to-date scores and news. We also released our very own app called the "World Football Calendar 2014: the free fan app for Brazil," which collected all the matches adjusted to your local time, so you'd be prompted when to stream the tournament games.
And with preseason in full flow, fans need resources to keep in touch with the breaking news and transfer activity, regarding their teams. If you're a hardcore football fan, we've got you covered in this post. Below, we will feature this year's top football apps you can download for playing the sport, streaming live tournaments, and for getting the latest updates/scoreboards on the ongoing prestigious sporting event.
RECOMMENDED GAMES
Real Football 2014 Soccer Game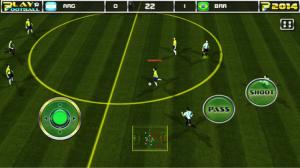 If you're looking for a football game with a complete package in terms of all-round sporting entertainment, look no further – the Real Football 2014 Soccer Game for Android and iOS is your ultimate companion. Enthusiasts are treated with real, free fantasy simulation, and a comprehensive game manager with this app. Apart from providing you with a set of intuitive on-screen touch controls, you can also build your own team and play either as offense and defense with this game.
The most interesting part of the Real Football 2014 is that it also allows you to play as a team manager. At the start, you will be given a rookie team, which you need to train and improve to increase your players' physical agility and technical skills. Afterwards, your team can now qualify for top league and compete with the best teams around the world. Most popular teams like the United Kingdom, Brazil, USA, and Argentina are included in the package. The game has realistic sounds and stunning graphics.
Soccer Showdown 2014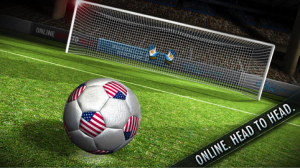 If working with a league is not your idea of fun, the Soccer Showdown 2014 for Android and iOS is a first-person point-of-view multiplayer penalty kick app. No players are shown in the game. The interface only shows a football field with a view of the penalty area. You have the power to aim the ball using your point-finger. The game is entirely physics-based — with a single swipe, you can command the ball's trajectory, spin, power, and lateral curve.
Though there's no player shown in the game, you can customize your nation by choosing a ball or a pair of gloves featuring your country's flag. You can also challenge your friends or anyone online through the international tournaments to earn coins, unlock levels, and achieve superstar status. For better online gaming we also recommend the new VPN service offered by cubik.
VIDEO STREAMING
Being on the "go" shouldn't prevent you from catching live games. The news portal of O2 highlighted on their "App Lab – how to follow the football" story that major international broadcasters have mobile apps where you can stream broadcasted football matches through your phone, tablet, or laptop. O2 recommends:
BBC iPlayer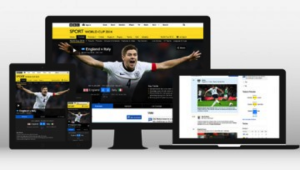 It allows you to watch live BBC TV shows (not limited to sports channel) while on the go. Alternatively, the BBC Sports app offers sports-centric content such as news, highlights, and live actions on Football and other international sporting events.
ITV Player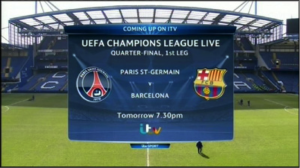 This Android and iOS app is where you can stream live games from all the major leagues and tournaments such as the FA Cup and the Champions League. The app also keeps you up to date with all the league standings.
Both of these apps require WiFi or 3G connection and a cable TV subscription.
FOOTBALL ONLINE CURATION
One Stadium Live Network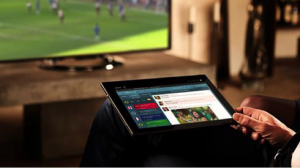 The avid football fan, can now scan across various social media platforms and news portals so they can catch the latest results, news stories, and interesting facts about your favoured team. The One Stadium Live network, as featured by Brand Republic, is a mobile responsive web app that curates football topics from Twitter, Facebook, and Google+. It's being offered in 32 languages and being maintained by Sony. It has more than 20 million followers to date.
Euro Football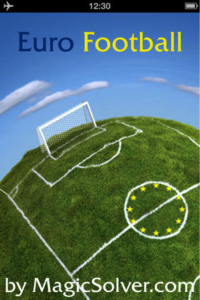 This amazing new app is available in 12 different languages, supplies the user with all the breaking news on the top European leagues (Premier Leagues, Bundesliga, La Liga) and the Champions League. It covers international news as well as all the transfer news that happens in the transfer windows.
The app has been developed by MagicSolver and is free to download.