25.09.14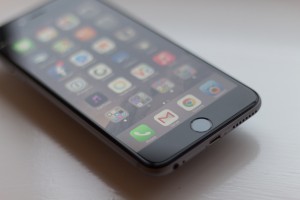 The iPhone 6 is finally here and already people are queuing out of the door to get their hands on the latest offering from Apple. Check out exclusive bonus promotions for iPhone users here.
While some critics have said that the two newest devices are lacking in innovation, the new iOS 8 operating system has brought about a whole host of new changes that are making app developers squirm as they act quickly to update their software. If you own an iphone this article about snapchat notifications not working iphone will be interesting for you.
Thankfully, some app makers have been pretty on the ball and have already updated their software to accommodate the changes. Here are a few apps you can't be without in 2014.
Uptown Aces
The newest iPhone has been optimised for gaming thanks to its crystal clear Retina HD display, giving users the perfect excuse to indulge in a few games. For something a little different from Angry Birds, Uptown Aces offers the chance to win a few prizes with a simple flick of a finger. The site's daily freeroll tournaments are particularly exciting, making this app perfect for passing the time while commuting.
VSCO Cam
This free app takes the 21st century capabilities of an iPhone camera and enhances them even more so. Short for Visual Supply Company, the app features advanced camera controls that have been specifically designed for iOS 8, including manual focus, adjustable shutter speeds, white balance, a VSCO Grid and exposure compensation.
Hipmunk
We might be venturing into the winter period now, but Hipmunk is still encouraging users to get away by helping them to plan their vacations. The app helps to compare prices on flights, trains and hotels and even directs users to sites like Airbnb. The app was already pretty useful to iPhone users, but with new updates, booking a trip away is about to get a whole lot easier.
SwiftKey
One of the biggest changes to which we had to adapt when the smartphone revolution happened was touch screens. Typing on smartphones has been the topic of much satire in popular culture, but SwiftKey is here to change all that. The app has now been updated for the iPhone 6 and 6 Plus's adaptive keyboards, and offers a third-party keyboard which adapts to the user's writing style to give a more accurate auto-correct style. The app uses intelligent next word prediction and improves with time as it gets to know the users better – so you'll never be sending an awkward curse word again.
Find all these great apps and more every day in www.freeappmagic.com
Emmanuel Carraud
www.freeappmagic.com