17.10.13
Apps come in so many shapes and sizes that it's really hard to actually imagine how many of them exist. When you hear that Google Play has over a million apps and iOS just under the same mark, it's such a big number that you can feel blase about what that means in terms of what's on offer. That is, until, you get your hands on your first Windows Phone device.
The OS remains, despite strong support from Microsoft and Nokia, weakly stocked when it comes to apps. Even though it has hit the 160,000 app mark, a number of products that would be staggering if all were stacked up in a bookshop say, there remain some glaring weak spots in the App Store which really holds the whole system back.
I was testing the store on a Nokia 925 which was, until pretty recently, the flagship phone for the system and it does feel like a great handset. The flat home screen is a joy, with the customisable icon size and widgets allowing you to really own your main menu. The camera is pin sharp, offering a level of photo quality that does stand up well to the iPhone. And it runs like the absolute clappers, meaning that games run sharply and loading times barely register.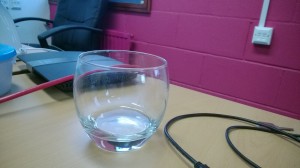 But the problem comes down to the choice of apps on the system. Even after Microsoft's efforts to tempt developers onto the platform, the fact is that using the Windows Phone store feels like visiting the ghost of the App Store past. While big name developers like Rovio bring their most up to date titles to the show, it's worrying that when I looked at the top free games that the original Temple Run and the years old Jetpack Joyride are being touted as "the big thing". Did you know that this is a good article for spybubble demo android spying app that makes a video of everything they do on their screen. Did they just download that new social media app to chat with their ex?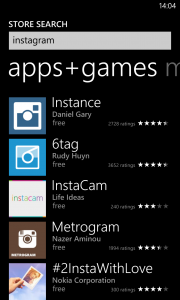 Even worse than the outdated game selection is the lack of some really big name apps elsewhere. Social media users will be stunned to see that Instagram and Vine, two of the biggest platforms in use at the moment, do not have official apps for Windows Phone; something that forces you into buying third party client apps of variable quality.
And that to me underlines the real problem with the whole Windows Phone proposition at the moment: a lack of support from the really big name developers that really kills the systems prospects. Leading figures at Sega, Grand Cru and King.com, behind games like Sonic Dash and Candy Crush Saga, all said at a recent event in Germany that a third platform was something they didn't want; an uncomfortable truth for Microsoft to swallow.
So whether you want a Windows Phone or not ultimately comes down to your attachment to apps. If you're happy using third party products for certain social networks and use your phone strictly as a tool with utility apps, you could have a very good time with what I'd consider a decent quality handset. But if you're looking to be at the vanguard of the very best in the apps world, turning to Android or iOS may be your only option in the coming years.
Thanks to Phones 4U for providing us with the handset for review.
Tags: Android, apps, instagram, iOS, lack of apps, nokia lumia 925, windows phone