14.02.14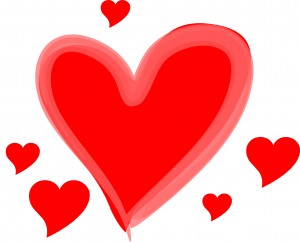 Some people embrace the most romantic day of the year while others struggle under the pressure of trying to pull out all the stops to make Valentine's Day memorable. If you're one of the latter always scrambling around to come up with a big romantic gesture then you should check out the three apps below to give you some last minute ideas.
toptable Free on iOS, Android
Nothing says Valentine's Day like a romantic meal in a classy restaurant – flowers, candlelight, romantic music… you get the picture. But choosing the right restaurant can be a challenge. Toptable takes the leg work out of trawling the internet for the right eating establishment by helping you book a table in more than 4,000 UK restaurants. Set your location and find the best eaterie based on reviews, distance and price (no expense spared remember!)
Y-Plan London and New York Free on iOS, Android
The early evening meal is over. Stage two of 'Operation L'amour' is to impress your partner with two tickets to a top West End show. Or maybe a Beyonce gig? Or some other exciting event in London or New York. Y-Plan is billed as your evening out app, collating the best events happening that night and letting you book tickets in just two taps of your touchscreen. This app can either show your spontaneous side or get you out of a pickle after you forgot to buy the tickets in the first place.
Hotel Tonight Free on iOS, Android
The night is young and the romance still alive. To round of the evening, why not arrange a night in one of best hotels in the area (as long as it's in Europe, the US, Canada, and Mexico, mind). The Hotel Tonight app finds the cheapest deals and lets you book a room same day until 2am.
Happy Valentine's Day everyone! xx
Tags: Android, app, Hotel Night, iOS, romance, toptable, Valentine's Day, Y-Plan