17.05.13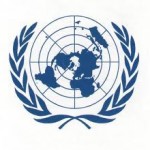 Admit it, we all take our family for granted sometimes; life just gets in the way. But it without getting to serious, 'The Family' is the bedrock and fabric of society and on a personal level the most important people in our lives. If you weren't aware, Wednesday was the International Day of Families, a programme run by the United Nations to acknowledge and appreciate the importance of family and the essential role it plays in our lives. So tonight, instead of immersing yourself in the TV, shutting yourself in the bedroom or acknowledging mum and dad with a grunt, play some of these app we've recommended below and have a fun-filled family bonding session.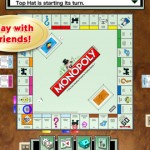 You could argue that Monopoly has been the cause of many a family squabble but at least it engages the 'four point two children' like nothing else. This classic property-buying board game has been given the 21st century interactive app treatment but without losing the original's wheeling and dealing, cut and thrust gameplay. Its multiplayer set up allows you to 'pass and play', have a game over Wi-Fi from your own devices or connect up to two players via Bluetooth. If the family game does descend into buy and sell anarchy, just make sure the loser doesn't hurl the phone in frustration.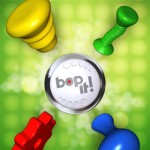 Hasbro's reaction testing 'Bop It' toy is transported to the iPhone and is no less frantic. The premise is simple: wait for a command then start virtually bopping, pulling and twisting on the touchscreen – the fast paced gameplay is guaranteed to whip the family into a frenzy. It also makes use of the handset's built-in accelerometers, letting players twist the phone when attempting an X-MOVE. On 'Pass It Basic' mode an unlimited number of players can participate or switch to the 'Blitz Challenge' setting and up to 10 family members can bop it out to see who's the fastest.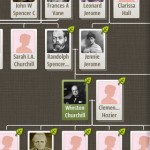 Mapping your family tree can be a great way to connect with older family members and get them to delve back into the 'mist of time' and talk about relations from yesteryear.  Whether you're a veteran family tree investigator or starting out on your bloodline quest, Ancestry is a great app to help track down your family lineage. With over 11 million historical records to tap into and hints to guide you through the ancestral maze, it makes light of your detective work. And you can add photos to your tree along the way to preserve family memories. Give it a try – you may find out you're a distant relation to a King or Queen from days of yore.
Tags: Ancestry, app, app review, Applications, apps, best apps, best family games, Bop it, Entertainment, family, family fun, family tree, free, FreeAppMagic, fun, fun apps, gameplay, International Day of Families, iOS, iPad, iphone, iPod, iPod touch, magicSolver, Monopoly, Top 3, top apps, UN, United Nations, weekend, Youtube