13.10.11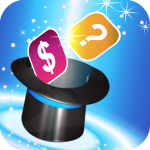 Free App Magic have been featured on the highly acclaimed "BBC Click" TV programme. Presenter Kate Russell – a well-known technology journalist explains what Free App Magic is about and confirms that this is definitely one app that she will be checking in with daily! Take a look at it:
"Nowadays there are millions of apps out there, therefore Free App Magic has been developed with the main aim to help users to discover great paid apps for free" said Emmanuel Carraud CEO of MagicSolver.
The MagicSolver team would like to express our happiness about our great achievements, and we would like to thank all our users – for your amazing daily feedbacks, and Kate Russell for mentioning us in her TV Program.
We at MagicSolver will keep on working hard, to bring the best possible experience in apps discovery to all our users worldwide.
Andrea from the MagicSolver Team
P.S. Halloween is coming up and we at MagicSolver have developed a scary experience, that you will be able to enjoy form the 19th October! 13 dark surprises that you shouldn't miss out!.
Join us in Facebook at: http://on.fb.me/MagicSolverFacebookFans
Follow us in Twitter: @MagicSolver

Tags: Android, BBC, Click, Experiences, free, Free App Magic, FreeAppMagic, halloween, iPad, iPhone apps, magicSolver, surprises, technology